Production Description:
Lactobacillus Acidophilus plays a major role in human digestion.
Its job is to maintain the pH of the intestine by producing lactic acid from carbohydrates, namely glycogen.
People often take supplements of lactobacillus acidophilus when using antibiotics to replenish the beneficial bacteria in their digestive system. Others take it regularly to promote a healthy metabolism.
This material is supplied as an off-white powder whose pH is neutral in aqueous solution.
| | |
| --- | --- |
| Product Name | Lactobacillus Acidophilus |
| CAS NO | 308084-36-8 |
| Product Categories | Food Additive, Pharmaceutical Raw Materials , Active Pharmaceutical Ingredients |
| Appearance | White crystalline powder |
| Assay | 99% |
| Shelf life | 18 months |
| Storage | Stored at temperature under -18°c, under sealed condition |
Main Function:
1.The product can effectively adjust bacterium group micro ecology balance in animal gut, restrain the growth of colibacillus, salmonella and other harmful bacteria, promote the growth of beneficial bacteria breeding,such as lactobacillus, bifidobacterium ;
2. The product can improve animals immunity, reduce the incidence of animals, reduce the dosage of antibiotic;
3. The product can increases feed utilization rate of digestion, promote animal growth, reduce feed dosage, improve the feed efficiency;
4. The product can reduce excretion of ammonia, nitrogen in animal stools, reduce the concentration of harmful gas in breeding place for livestock and poultry , improve the breeding condition, reduce environment pollution.
Application:
1. The strains of the product are safety strains , which list on "feed additive varieties directory" issued by the Ministry of Agriculture, and are scientific breeded by special process, especially meet the animal breeding need in domestic;
2. The product refined and extracted by deep ventilation liquid fermentation process , has high content of CFU, and no miscellaneous bacteria;
3. The product has good stability, has resistance for acid , salt, high temperature and resistance to squeeze. the product can maintain the high stability duing feed granulating and through the acidic condition in stomach ;
4. The product has many kinds of strong enzyme activity , including protease, lipase, amylase and so on, which can effectively complement intestinal enzymes in endogenous, promoting digestion and absorption of animals;
5. The product can provide vitamin nutrition for animals , B vitamins such as B1, B2, B6 and vitamin C, vitamin K2, can be produced during the growth and breeding of animals;
6. The product is safety, green, no pollution, non-toxic and side effects.
COA:
Product Name

Lactobacillus casei (10MM/g)

Test Items

Specifications

Appearance

White or slightly yellow powder

Total LAB count

10MM/g Min

1MM/g = 1,000,000,000cfu/g

Odor & taste

Characteristic

Loss on drying

5.0% Max

Total non-LAB count

1000cfu/g Max

E.Coli

90MPN/100g Max

Yeast & Mould

100cfu/g Max

Salmonella

Negative/25g

S. aureus

Negative/25g
Packing: 1kg/bag; 25kg/drum. Or as customers request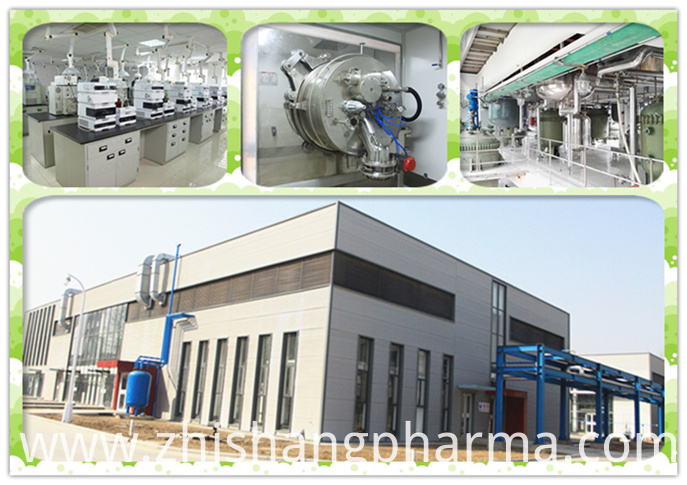 Product expansion
1> Cosmetic Raw Materials: Cosmetics is a variety of raw materials through a reasonable deployment of processing from the compound mixture. Cosmetics with a wide range of raw materials, different performance. According to the Raw Material properties and uses of cosmetics, can be divided into matrix materials and auxiliary raw materials in two categories.
2> Active Pharmaceutical Ingredients(API): API refers to the raw materials in the production of various types of preparations, which is the active ingredient in powder,crystal and paste for medicine use through chemical synthesis,plant extract, and preparations of biotechnology institute.
3> Fragrance And Spices: Spices are an important part of fine chemicals, it is composed of natural spices, synthetic spices and single fragrance.
4> Organic Raw Material: Intermediates are also known as organic intermediates. The use of coal tar or petroleum products as raw materials to produce dyes, resins, Additives, and other intermediates.
5> Chemicals Used In Paints: Paint, the traditional Chinese name is paint. So-called coating is coated on the surface of the object that be protected or be adornment, and with the continuous film coating to form strong adhesion.
6> Pharmaceutical Intermediates : The so-called pharmaceutical intermediates, refers to the production of pharmaceutical products in the process, the use of raw materials, materials, accessories and other intermediate products.
7> Agricultural Chemicals: Research and agriculture related chemical, including pesticide, plant growth regulator, fertilizer, compound fertilizer, herbicide etc.
Looking for ideal 308084-36-8 Lactobacillus Acidophilus Manufacturer & supplier ? We have a wide selection at great prices to help you get creative. All the CAS No 308084-36-8 are quality guaranteed. We are China Origin Factory of Chemical Lactobacillus Acidophilus. If you have any question, please feel free to contact us.
Product Categories : Organic Intermediate > Pharmaceutical Intermediates